(Please be aware we are currently unable to enrol EU students due to GDPR issues with our partners at NECB)

Employment of financial analysts is projected to grow 12% from 2014 to 2024, faster than the average for all occupations. Employment of securities, commodities, and financial services sales agents is projected to grow 10% from 2014 to 2024, faster than the average for all occupations. Lastly, the demand for investment banking advisory services and commodities trading are likely to create strong employment growth. *
The curriculum offers an opportunity for candidates to understand and utilise the theoretical concepts and practical methods required to trade and manage various financial instruments, including foreign exchange (forex), commodities and stocks. Candidates will learn to use fundamental analysis and technical indicators and will acquire an understanding of trading psychology and risk management to enhance their trade management skills.
This is a fully online programme, consisting of four courses and is designed to provide candidates with an opportunity to:
Develop a wide range of theoretical and practical skills in order to recognise trading opportunities for hedging and speculation purposes.
Learn how to utilise both fundamental and technical analysis in order to make better trading decisions in a variety of financial careers.
Become better prepared for the Chartered Market Technician (CMT) and Certified Financial Technician (CFTe) exams
---
Global currency management
Financial trading and management
Trading psychology and risk management
Building successful trading strategies
Evaluating issues in financial ethics
Each module lasting five weeks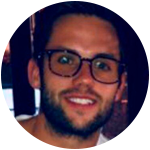 I chose LAT as it had the best recommendations on the internet, well that got me...
Harry Ellis
Trader Private Equity & Investment Fund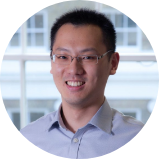 It has been the best investment I have made. The course content and how it was taught was brilliant-some of the best teaching…
Gary Wu
Portfolio Manager, Kylin Prime Group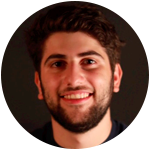 I chose LAT because I was searching for a credible and recognised program
Garen Krikorian
Economic and Social Sciences student at Bocconi University
You May Also Be Interested in
Duration: 14 weeks
Intakes: To Be Confirmed
Duration: 12 Weeks | Start 15 June
Intakes: Continuous
From
$8,000
20 Weeks
ONLINE