( Please be aware we are currently unable to enroll EU students due to GDPR issues with our partners at NECB )
Achieve your Masters of Science in Finance with a concentration in Global Finance Trading (MSF-GFT) and a comprehensive, contemporary perspective on both financial theory and practice. This programme, prepared through a collaboration between New England College of Business and London Academy of Trading, gives you the opportunity to increase your financial knowledge and trading skills for better trading performance or to increase your opportunities for employment.
Candidates with an MSF-GFT degree will benefit from job growth in the finance industry. A growing range of financial products, coupled with a need for in-depth knowledge of geographic regions, is expected to lead to strong employment growth. As with other managerial occupations, job-seekers are likely to face competition because there are more applicants than job openings. Candidates with a master's degree or certification will enjoy the best job prospects. As reported by the U.S. Bureau of Labor Statistics, employment of financial managers is projected to grow 7% from 2014 to 2024. Moreover, employment of financial analysts is projected to grow 12% from 2014 to 2024, faster than the average for all occupations. Employment of securities, commodities, and financial services sales agents is projected to grow 10% from 2014 to 2024, faster than the average for all occupations. Lastly, demand for investment banking advisory services and commodities trading are likely to create strong employment growth.
Source: US Bureau of Labor Statistics
---
Make Structured Investment Decisions
Devising Effective Financial Plans and Risk Management Strategies
Understanding Trading Psychology
Building Successful Trading Strategies
Evaluating Issues in Financial Ethics
Each module is five weeks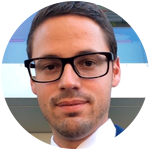 Perfect to me, but would have preferred to trade with the options and forwards
Juerg Furter
Head of Brokerage Hypoguide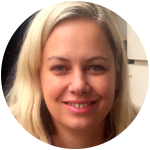 I chose LAT as it has accredited courses and you come out with recognised qualifications...
Jacqueline O'Shea
Independent Proprietary Trader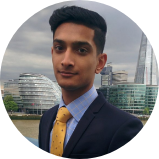 It has been the best investment I have made. The course content and how it was taught was brilliant-some of the best teaching…
Akif Din
Trader, Acenya Traders
You May Also Be Interested in
Duration: 14 weeks
Intakes: To Be Confirmed
Duration: 12 Weeks | Start 15 June
Intakes: Continuous
From
$16,000
60 Weeks
ONLINE