Start Your Trading Journey Today


PLEASE NOTE: Our physical trading floor is not open for the time being (due to the virus), but our tutors are available 10 hours a day online to provide help and advice to all students about every aspect of our courses. Our team has more than ten years' experience in delivering on-line courses in trading and financial markets, so in these Coronavirus-restricted times, this may be an ideal time to take the opportunity to develop your trading skills and financial markets understanding. 

Learn from an award-winning, dual accredited provider of financial trading education.  With LAT, you can fit your studies around work commitments through our flexible courses.  Whether you are interested in stock trading, options trading or forex trading, you'll get the theoretical knowledge and practical skills to develop robust trading strategies. You don't even have to worry if you don't have previous trading experience, as our courses are suitable for beginners – starting with the basics and working from the bottom up. 


Join the LAT family and book your trading course today!
Women in Trading



Get a 30% scholarship




The trading industry is extremely male-dominated, with only 15% of available roles being filled by women.
LAT's scholarship aims to improve awareness of trading roles among female candidates and will help support them in establishing their careers.
Flexibility
Fit your studies around your daily commitments and choose from our online, face-to-face or blended learning methods.
Support
Our experienced mentors are available ten hours a day Monday through Friday to provide expert advice.
Accreditations
We offer BAC and CPD-accredited courses which will effectively develop your understanding of financial market trading.
Central London Location
Our programmes include practical trading sessions on LAT's trading floor, located in the heart of London.
Expert Faculty
Benefit from our expert faculty, comprised of experienced traders and analysts from major financial companies including HSBC and Bloomberg.
Choose the Course That Fits Your Lifestyle
Level 5 Diploma in Applied Financial Trading
Our premier accredited course, designed to provide candidates with a comprehensive understanding of 
how different trading techniques are used in real-life situations by financial market professionals, 
through theoretical modules and practical sessions on our city trading floors.
Choose your study mode with blended options
What Our Students Have to Say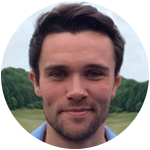 Helped me define exactly what I want to do and put me down the right path
Grant Simey
Analyst, ITC Squawk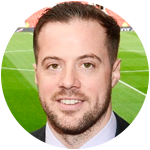 I had tried for around 12 months to learn Forex trading myself - learning from you tube videos...
James Bromley
Independent Proprietary Trader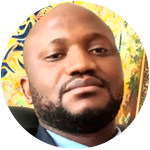 Now I am trading on my own and starting to invest wisely
Thierry Kalonji
Group Internal Auditor at HeidelbergCement
Upcoming Free Trading Webinar
29 Apr
Join LAT's Free Webinar
Hosted by Paddy Osborn,
Academic Dean of the London Academy of Trading (LAT).

Trading financial markets is becoming increasingly popular, but it is not a guaranteed route to financial success. You need to spend the time to learn the skills and knowledge required to trade successfully. The LAT traders and mentors will explain how trading processes work and how to use fundamental and technical analysis to predict future price moves. Paddy will give you an understanding of fundamental and technical analysis using historical and real-time charts. He will also teach you how to control your emotions and manage your risks.

Learn how to become
a successful trader.
Save your spot!
We Give You More Than Classes
Accreditations and Certifications