This cryptocurrency course combines both the theoretical and practical aspects of crypto trading, designed to help individuals wishing to trade cryptocurrencies in real life. The course begins with an introduction to the history of crypto, before explaining the structure and process of investing within the crypto space. It then moves on to explain how cryptos are driven and what to look out for in order to make informed investment decisions, whilst managing risks at all times.

There will be extensive worked examples throughout the course to demonstrate how cryptos can be traded in real life and in real time, and delegates will be given access to a crypto trading platform to enable them to actively participate in these trading sessions. Also, since this cryptocurrency online course is spread over two weeks, practice trades will have a chance to develop, and these will be reviewed and analysed during the live interactive sessions.
This cryptocurrency trading course is delivered online through a series of live, interactive webinar sessions. Our Academic team are available for interaction between sessions to get opinions or ask any questions on-topic. Learn crypto trading with LAT!
Understand the structure of Cryptos and the processes for trading and investment
Understand the concepts of Crypto trading and price fluctuations
Recognise risks associated with trading Cryptos and how to mitigate this risk
Trade Cryptos in real-time markets
Four interactive 90-minute sessions
1. Introduction to Cryptos:

History and Conception
Types of Crypto coins
2. Investing in Cryptos

Crypto Brokers & Account Creation
Regulation
Blockchain
Fundamental Drivers
External Wallets
3. Trading in Cryptos

Technical Analysis (Entries, Stops, Target Setting)
Risk Management
Trading Psychology
Holistic Investment Strategy
4. Review

Real-time review of delegates' demo trades
Feedback and improvements identified and discussed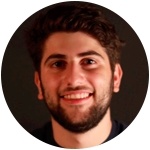 I chose LAT because I was searching for a credible and recognised program
Garen Krikorian
Economic and Social Sciences student at Bocconi University
It has been the best investment I have made. The course content and how it was taught was brilliant-some of the best teaching…
Gary Wu
Portfolio Manager, Kylin Prime Group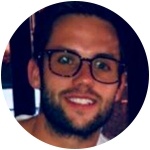 I chose LAT as it had the best recommendations on the internet, well that got me...
Harry Ellis
Trader Private Equity & Investment Fund
Or contact a programme advisor by calling 
+44 (0)20 3435 4629
You May Also Be Interested in
Duration: 12 Weeks | Start 24 May
Intakes: Continuous
Duration: 5 Weeks
Intakes: Continuous