Current Offers and Discounts
Easter Discount


Take advantage of our Easter discount and receive
15% off
any of our accredited trading courses. Start your journey today with this limited time offer, expires 30 April. 
Course Bundle
Offer


Sign up to the Trading Skills Course and receive
25% off
 any specialist trading course. Learn the fundamentals of trading and then specialise in cryptocurrencies, options trading, equity investing, trading psychology or wealth management with our 
course bundle
 offer

Our campus is now open! We have COVID-19 measures in place to ensure you can come and safely experience our live trading floor and receive personalised interactions with our expert mentors.
Don't forget that you can also learn to trade from the comfort of your home with our online classes which are more popular than ever!
This course is designed to provide extensive practical sessions to introduce the skills required for trading real-time financial markets. Our 10 hours/day mentoring support with expert traders and daily webinars in which the experts analyse the markets and stimulate discussion will ensure you can become a successful trader!

Choose your online package from the options below. Access full pre-recorded lectures, real time trading systems and daily webinars across all packages, whilst our premium option offers live, interactive classes and trade plan development sessions.

Alternatively, you can study via blended learning meaning you will study part of your course at our campus and the rest online.
Prefer to study in the evening? You can study for four evenings on LAT's trading floor in the City of London with dedicated access to your own dual-screen trading desk (evenings on campus currently unavailable due to the lockdown). You will then complete the rest of the course online.


• Flexible timetables and monthly intakes to fit around your current commitments

• Live, interactive online lectures and discussion sessions to get immediate feedback

• Real-time trading platform to practise new trading skills in live markets

• Expert mentors available 10 hours a day to provide immediate help and advice

• Three daily, interactive webinars to show you how to apply your new skills

• Stop and restart your course at any time to get the maximum benefit from your course

• Flexible payments with 0% interest (Advanced Trading course only) to help spread the cost

• Easy upgrades to enable you to dip your toe in a short course and upgrade if need be

Online Packages
£1,399
✔

Pre-recorded Video Lectures

✔

Interactive Daily Webinars (x3)

✔

Copies of Lecture Slides

✔

Reference Manuals

✔

Online assistance available 10 hours/day

✔

Real-time Trading Platform
£2,099
✔

Pre-recorded Video Lectures

✔

Interactive Daily Webinars (x3)

✔

Copies of Lecture Slides

✔

Reference Manuals

✔

Online assistance available 10 hours/day

✔

Real-time Trading Platform

+

Live Interactive Virtual Teaching Classes
Trainees will learn the importance of trading psychology and strong mental control when trading. This programme will introduce you to market-leading software, data and applications from our technology partners. This programme is ideal for people with a desire to become financial markets traders or for those who want the opportunity to enhance their current income with an additional revenue stream through trading. The programme requires little or no previous knowledge of trading, although some experience would be beneficial.
This four-week programme is based around trading sessions under the watchful eyes of our professional mentors, with extensive academic sessions to introduce techniques for trading real-time financial markets.
We aim to give you a hands-on introduction to financial markets – who is involved, what they do and what causes financial markets to move. All of our mentors and lecturers are experienced traders and their knowledge will be vital in helping you to develop and enhance your understanding of the banking industry.
This programme is especially suitable for those who are studying at university or who have recently finished and are looking to gain corporate and practical experience to increase personal employability within the financial markets sector.
Analyse markets price action
Understanding trading psychology
Introduction to technical analysis
Setting targets and applying stop losses
Understanding risk management
Develop fundamental knowledge
Study Online, On Campus or Blended
Experience our Real Time Online Platform or our Live Trading Floor
Daily mentored trading sessions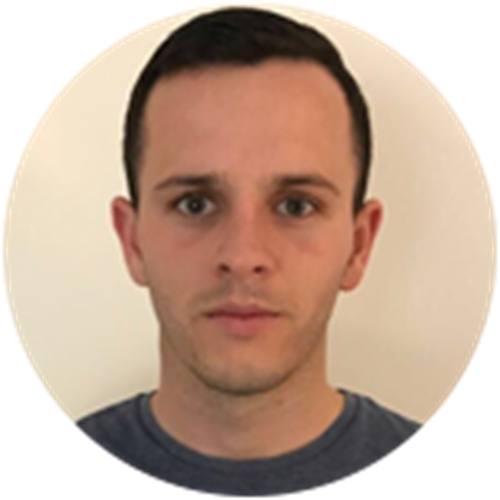 The decision to choose an educator was very hard considering the market place and how many educator...
Craig Paton
Sales Manager, FxPro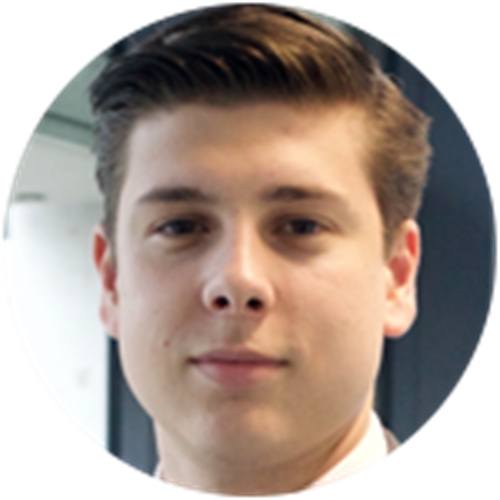 Because it is the only official academy that offer an official certification once you...
Sergi Martinez
Analytics Bloomberg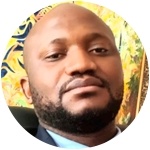 Now I am trading on my own and starting to invest wisely
Thierry Kalonji
Group Internal Auditor at HeidelbergCement
Or contact a programme advisor by calling

+44 (0)20 3435 4629
You May Also Be Interested in
Duration: 12 Weeks | Start 24 May
Intakes: Continuous
Duration: 2 Weeks Online
Intakes: Continuous
From
£1,399
4 weeks | Start 24 May
ONLINE | ON CAMPUS | BLENDED