The London Academy of Trading (LAT) is an award-winning, dual-accredited provider of financial trading education. We pride ourselves on being the most trusted trading skills educators, putting your needs first in everything we do.

LAT's curriculum and teaching approach develop students' creativity, resilience and practical skills to enhance their opportunities for employment or for trading financial markets. LAT develops its curricula and utilises the diversity within its student community to maximise the effectiveness of its courses, and enhance the experience for all students.

We provide the inspiration for students to be achievers, and to be able to apply learned knowledge in a real-world environment, understanding the fundamental and practical aspects of trading.
LAT's Mission Statement
Since its creation in 2010, LAT has been on a mission to enable learners to reach their personal goals. We provide specific and dedicated education on finance and trading-related subjects, and our flexible learning solutions connect our students globally. This is how we make a positive difference to student aspirations.
Accreditations and Certifications
The London Academy of Trading's flagship three-month diploma is accredited by Association of Business Executives (ABE), our short courses are certified by Continuing Professional Development (CPD), and the overall academy is accredited by The British Accreditation Council (BAC), enabling international students to study at LAT on Short-Term Study Visas (STSV).



Meet Our Expert Team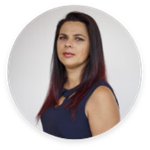 Dessy has been an entrepreneur for over 20 years, with an extensive experience in the education industry both in the private and public sector. Dessy is deeply involved in education projects and roles alongside her position at LAT, being a mentor for charitable foundations and serving as governor for two London schools.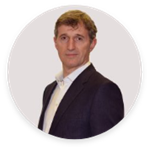 Paddy Osborn
ACADEMIC DEAN
Paddy brings more than 30 years of financial markets experience to LAT, and has been Academic Dean since 2011. After graduating from Reading University, Paddy traded Japanese Warrants & Convertible Bonds before joining TraderMade, providing financial software and data to global banks. Since 2006 he has provided analysis and education for several financial institutions including HSBC, CALYON, Morgan Stanley, Nordea Markets, LIFFE and LSE. In addition to his work at LAT, Paddy lectures at UK Business Schools in Financial Trading for MSc students, and provides financial articles to media outlets.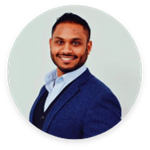 Asanka Weeratunge
PROGRAMME MANAGER
Asanka completed his degree in Theoretical Physics with German from Loughborough while pursuing a career as a commercial pilot. He then found an interest in financial markets and enrolled on the Level 5 Applied Financial Trading programme, receiving a Distinction Grade and going on to work as a Technical Analyst for TradeMade Systems, providing professional Technical Market Analysis for multiple Financial Institutions within the City of London. Having stayed in touch with LAT, he was invited back to join the Team while continuing to manage and trade a private fund.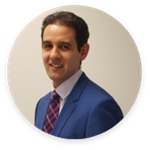 Ron William
SENIOR LECTURER
Ron William, CMT, MSTA, is an accomplished strategist, trader and educator/mentor, with 18-years of financial market experience, working for leading economic research and institutional firms; producing macro research and trading strategies. His market insights acquired industry recognition by multiple finalist awards, and is featured regularly across notable publications and media programmes.
Ron serves as an active trading mentor, specializing in trading psychology, using the NLP model & latest peak performance training. A big supporter of leading industry and education groups, Ron is a board member of the International Federation of Technical Analysts (IFTA), Swiss Association of Market Technicians (SAMT) and Honorary member of Egyptian Society of Technical Analysts (ESTA).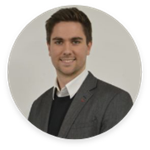 Alastair Craig
TRADE MENTOR AND LECTURER
After graduating from Loughborough University Alastair forged a career as an Operations / Project Manager within the fast paced world of Mass Produced Consumer Goods. Having found a passion for Financial Markets he enrolled in the Level 5 Professional Financial Trading programme where he obtained a Distinction Grade before going on to trade a private fund.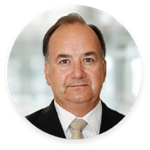 Stephen Pope
SENIOR LECTURER
He has worked in the world of finance since 1982 and has performed duties as a salesman, market maker trader and analyst. Stephen brings this wealth of experience gained at American, British, French, and Japanese institutions to bear in his analytical work.
He has a broad base of client service having advised national agencies such as Central Banks, Government Ministries, and Sovereign Wealth Funds and from the private sector, Commercial and Investment Banks, Insurance Companies, Pension Funds and Publicly Listed Corporations.
Clients have been covered in all geographic regions and time zones embracing 36 nations.
Stephen gained his BA (HONS) Economics (II.I) from the University of Warwick in 1982 and his MBA from Henley Management College in 1995.
He is also a visiting Professor of Economics and Business for the University of Maryland for the global campus, a guest markets commentator at GAIM conferences and the BBC. In addition he works as an external consultant delivering training to summer interns and new hires at major European and U.S. banks such as Credit Suisse, Union Bank of Switzerland and J.P. Morgan Chase.
For local school children, he privately teaches Economics and Mathematics to GCSE and A-Level on a one to one basis as well as in small groups.
He gained professional examination awards from the Association of International Bond Dealers (Now called the International Capital Markets Association) in 1988, is a member of the Financial Conduct Authority and a Fellow of the Chartered Institute for Securities and Investment.
Stephen writes for "Forbes" online magazine under the title, "MarketMind" on a range of economic, financial and political matters within a European context.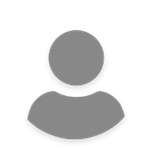 Christopher Eagle
CONSULTANT LECTURER
Chris is currently the Chief Executive Officer of Aquila Markets. He has held sales and trading roles in Foreign Exchange and Fixed Income businesses at Investment and Commercial Banks over his twenty plus year career. He spent much of his early career at Morgan Stanley, both in New York and London, before spells at RBS, UniCredit and CIBC. His recent roles have included Managing Director at Jefferies, and Global Head of FX for Marex Spectron. Chris holds a BSc degree in Biochemistry from the University of St. Andrews.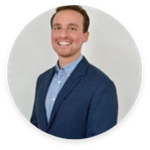 Marcel Schouten
JUNIOR TRADING MENTOR
Marcel has been investing and trading in financial markets for 15 years. He has degrees in Physiotherapy and Sport Science (PG), which he used to establish a Healthcare franchise, developing healthcare centres in Financial Institutions in the Netherlands. This involvement with financial institutions inspired him to focus more on his trading and investing activities, and he sold his business in order to successfully manage a diverse investment portfolio and private fund. Marcel achieved a Distinction in the Level 5 Diploma in Applied Financial Trading in 2017, and he joined the LAT Team in 2019 to share his investment and trading knowledge, and to help new LAT students to achieve their personal goals.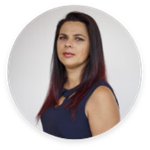 Dessy Ohanians
CEO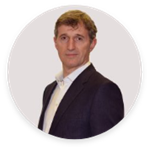 Paddy Osborn
ACADEMIC DEAN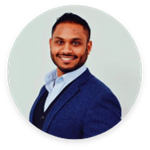 Asanka Weeratunge
PROGRAMME MANAGER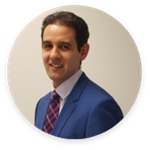 Ron William
SENIOR LECTURER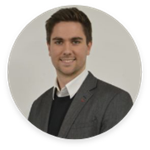 Alastair Craig
TRADE MENTOR AND LECTURER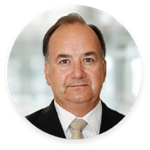 Stephen Pope
SENIOR LECTURER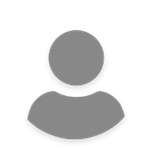 Christopher Eagle
CONSULTANT LECTURER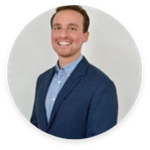 Marcel Schouten
JUNIOR TRADING MENTOR
Our Campus
Based in the City of London, the world's financial capital, our trading floor is equipped with dual-screen trading desks, providing all students with an ideal learning environment.