Sign up to our flagship Advanced Trading course and receive
50% off
 any specialist trading course. Learn the fundamentals of trading and then specialise in cryptocurrencies, options trading, equity investing, trading psychology or wealth management with our 
course bundle
 offer

Our campus is now open! We have COVID-19 measures in place to ensure you can safely experience life on our live trading floor and receive face-to-face help and advice from our expert mentors, but if you prefer, you can still learn to trade from the comfort of your home with our interactive online courses.
Our accredited Advanced Trading Course has been designed to enable you to become an expert in trading in just 12 weeks. Whether you want to trade commodities, crypto, equities or forex, we'll explain how these assets are correlated and we'll provide you with the necessary knowledge and skills to trade consistently and profitably. 

LAT is proud to offer a range of online study options (see below), as well as on-campus and blended learning (combining both online and on-campus study). When spending time on LAT's City trading floor you'll have dedicated access to a dual-screen trading desk and face-to-face access to our mentors for 10 hours every day.

Flexibility: We aim to be as flexible as possible to enable you to fit your course around other commitments, so you can pause and restart your chosen course at any time and we offer interest-free payments to help spread the cost.
• Flexible timetables and monthly intakes to fit around your current commitments

• Live, interactive online lectures and discussion sessions to get immediate feedback

• Real-time trading platform to practise new trading skills in live markets

• Expert mentors available 10 hours a day to provide immediate help and advice

• Three daily, interactive webinars to show you how to apply your new skills

• Stop and restart your course at any time to get the maximum benefit from your course

• Flexible payments with 0% interest (Advanced Trading course only) to help spread the cost

• Easy upgrades to enable you to dip your toe in a short course and upgrade if need be

Online Packages
£2,699
✔

Accredited Qualification

✔

Pre-recorded Video Lectures

✔

Interactive Daily Webinars

✔

Copies of Lecture Slides

✔

Reference Manuals

✔

Online Assistance 10 hrs/day

✔

Real-time Trading Platform
£3,899
✔

Accredited Qualification

✔

Pre-recorded Video Lectures

✔

Interactive Daily Webinars

✔

Copies of Lecture Slides

✔

Reference Manuals

✔

Online Assistance 10 hrs/day

✔

Real-time Trading Platform

+

Live Interactive Classes

+

Live Trade Plan Development

+

Live Trading Review

+

LAT Tutors' Trade Sheets samples

+

Repeated Live Interactive Sessions
The Advanced Trading Course is our premier accredited course, which, upon completion, you will receive a Level 5 Diploma in Applied Financial Trading. The course has been designed to provide candidates with a comprehensive understanding of how different trading techniques are used in real life situations by financial market professionals, through theoretical modules and practical sessions on our city trading floors. The course requires little or no previous knowledge of trading, although candidates with some experience should find this course particularly beneficial.
The course is comprised of academic and practical elements, beginning with an introduction to financial markets and an outline of the basics of trading. Fundamental news and political events are the cause of most significant market moves, so macroeconomic events and their impact upon financial markets, are discussed on an unfolding and real-time basis. Technical analysis is also a major driver of financial markets, so the course provides detailed explanations of technical analysis tools and explains how these trading techniques can be combined to build robust and profitable trading strategies. There is also strong emphasis given to trading psychology and risk management and how the natural human emotions of hope, fear, greed and over-confidence can adversely affect your trading decisions.
Develop and apply a structured and consistent trading strategy
Understand the trading mechanics of different asset classes
Understand how asset prices are affected by human behaviour
Apply technical indicators and studies to real-time financial markets
Interact with market colleagues using correct language and jargon
Evaluate fundamental and macroeconomic events
Study Online, On Campus or Blended
Three months access to our interactive platform
Full-time access to a real-time trading platform
Twelve weeks access to our daily webinars (07.15, 12.00 and 16.15 London time)
It has been the best investment I have made. The course content and how it was taught was brilliant-some of the best teaching…
Gary Wu
Portfolio Manager, Kylin Prime Group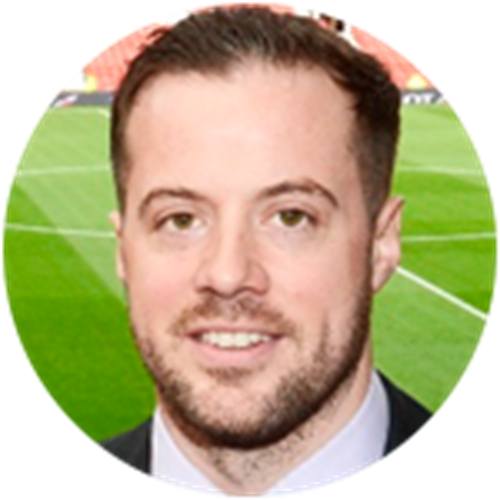 I had tried for around 12 months to learn Forex trading myself - learning from you tube videos...
James Bromley
Independent Proprietary Trader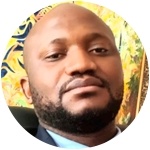 Now I am trading on my own and starting to invest wisely
Thierry Kalonji
Group Internal Auditor at HeidelbergCement
Or contact a programme advisor by calling
+44 (0)20 3435 4629
You May Also Be Interested in
Duration: 5 Weeks
Intakes: Continuous
Duration: 2 Weeks | Start 6 May
Intakes: Continuous
From
£2,699
12 Weeks | Start 24 May
ONLINE | ON CAMPUS | BLENDED