Gain an insight into financial trading with an emphasis on equity trading. Throughout this 5-day course, you will develop your knowledge of financial markets, how macroeconomics impact markets as well as how to manage risk and emotions whilst trading. To put your knowledge into practice, you will have ample opportunities to trade in the LAT trading suite.
This programme will open with an introduction to financial markets and trading of equity to build up student's knowledge and confidence. You will then learn about how macroeconomic data impacts markets. This includes interest rates, inflation, and economic cycles. Towards the end of the course, you will get to put your knowledge into practice by trading on the LAT trading floor.
You will also have the opportunity to learn about trading psychology and how to avoid emotional pitfalls when trading.
Understand the structure of financial markets including how companies are valued as well as how investors trade in real time
How to manage risk and control emotions whilst trading
Understand how to interpret financial data as well as how macroeconomics can impact the financial markets
Appreciate the fundamental and technical analysis of stocks and other assets
The course will run over 5-days covering the following:
Introduction to Equities and Financial Markets
This part of the course will introduce you to equity markets and stock indices as well as equity market valuation, stock index construction and trading. You will also learn about the roles of retail banks, investment banks, central banks and brokers.
Financial Market Economics
During this part of the course you will focus on how macroeconomic data such as interest rates and inflation can have an impact on financial markets. You will also consider the influence of the Central Bank and government policies.
Fundamental and Technical Analysis
You will learn how to analyse financial markets from a fundamental perspective whilst also performing technical analysis.
Trading Psychology and Risk Management
This part of the course will help you to develop your understanding of human biases and how you can avoid emotional pitfalls when trading. You will also learn how to manage risk.
Mentored Trading on the LAT Trading Floor
You will have the opportunity to apply what you have learned by trading on the LAT trading floor.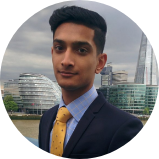 It has been the best investment I have made. The course content and how it was taught was brilliant-some of the best teaching…
Akif Din
Trader, Acenya Traders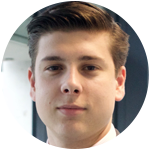 Because it is the only official academy that offer an official certification once you...
Sergi Martinez
Analytics Bloomberg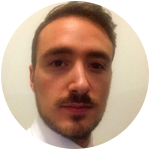 This course looked to be the best option to me both because it's supervised by one of the top business school...
Gregi Rossignolo
Fixed Income & Derivatives, Natixis Bank
You May Also Be Interested in
Duration: 1 week
Intakes: Continuous
Duration: 1 week
Intakes: July / August
From
£999
5 days
TRADING FLOOR