This Level 5 Diploma course is our premier accredited course. The course has been designed to provide candidates with a comprehensive understanding of how different trading techniques are used in real life situations by financial market professionals, through theoretical modules and practical sessions on our city trading floors. The course requires little or no previous knowledge of trading, although candidates with some experience should find this course particularly beneficial.
The course is comprised of academic and practical elements, beginning with an introduction to financial markets and an outline of the basics of trading. Fundamental news and political events are the cause of most significant market moves, so macroeconomic events and their impact upon financial markets, are discussed on an unfolding and real-time basis. Technical analysis is also a major driver of financial markets, so the course provides detailed explanations of technical analysis tools and explains how these trading techniques can be combined to build robust and profitable trading strategies. There is also strong emphasis given to trading psychology and risk management and how the natural human emotions of hope, fear, greed and over-confidence can adversely affect your trading decisions.

Daily webinars and on-campus lectures will commonly include discussions of current news events and their effect on the market as well as covering live trade examples, looking for 'what happens next? scenarios. In addition to the academic content, this is a practical course in which candidates will be given access to real-time financial market information, macroeconomic news releases and real-time trading systems in order to execute trades and practise the application of trading strategies. Candidates may also choose to spend some or all of their course on our City trading floor, being guided by our team of mentors and professional traders, as they trade foreign exchange, precious metals, commodities, stock indices and other financial assets on a £50,000 demo account.


---
Develop and apply a structured and consistent trading strategy
Understand the trading mechanics of different asset classes
Understand how asset prices are affected by human behaviour
Apply technical indicators and studies to real-time financial markets
Interact with market colleagues using correct language and jargon
Evaluate fundamental and macroeconomic events
Online, on campus or a combination of the two
Three months access to our interactive platform
On-site access to the LAT trading floor (flexible planning to suit your schedule)
Full-time access to a real-time trading platform
Twelve weeks access to our daily webinars (07.15, 12.00 and 16.15 London time)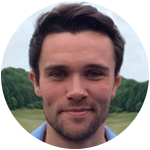 Helped me define exactly what I want to do and put me down the right path
Grant Simey
Analyst, ITC Squawk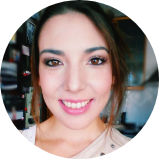 LAT Taught me to analyse the financial markets in a very special way, focusing on identifying what matters the most.
Claudia Monterde
Funds Data Analyst, Bloomberg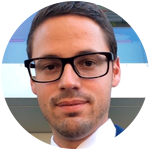 Perfect to me, but would have preferred to trade with the options and forwards
Juerg Furter
Head of Brokerage Hypoguide
You May Also Be Interested in
Duration: 1 week
Intakes: Continuous
Duration: 2 weeks
Intakes: Continuous
From
£2,400
12 weeks
ONLINE / BLENDED / TRADING FLOOR