During these extraordinary times, LAT are proud to introduce new online options to our prospective students. Our premium package will give you access to 24 hours' worth of live interactive teaching classes in addition to the pre-recorded course lectures, daily webinars and real time trading systems which you will receive as part of the standard package. You can find a more detailed breakdown of what's included below.
Below you can find a full list of our online course options and what's included:
 

TRADING SKILLS ONLINE PACKAGES

FEATURES

STANDARD

PREMIUM
(RECOMMENDED)

Pre-recorded Video Lectures

✓︎

✓︎

Interactive Daily Webinars (x3)

✓︎

✓︎

Copies of Lecture Slides

✓︎

✓︎

Reference Manuals

✓︎

✓︎

Online assistance available 10 hours/day

✓︎

✓︎

Real-time Trading Platform

✓︎

✓︎

Live Interactive Virtual Teaching Classes

x

✓︎

Price:

£1,199

£1,899 

Trainees will learn the importance of trading psychology and strong mental control when trading. This programme will introduce you to market-leading software, data and applications from our technology partners. This programme is ideal for people with a desire to become financial markets traders or for those who want the opportunity to enhance their current income with an additional revenue stream through trading. The programme requires little or no previous knowledge of trading, although some experience would be beneficial.
This four-week programme is based around trading sessions under the watchful eyes of our professional mentors, with extensive academic sessions to introduce techniques for trading real-time financial markets.
We aim to give you a hands-on introduction to financial markets – who is involved, what they do and what causes financial markets to move. All of our mentors and lecturers are experienced traders and their knowledge will be vital in helping you to develop and enhance your understanding of the banking industry.
During the programme you will have access to a real time trading platform and will receive prerecorded video lectures and 24 hours' worth of live interactive classes* with our tutors. There will be a real-time trading competition with mentored trading sessions, on-going support and career advice if you intend to venture further in the financial world.
This programme is especially suitable for those who are studying at university or who have recently finished and are looking to gain corporate and practical experience to increase personal employability within the financial markets sector.
*Live interactive classes are included within our premium package only
Analyse markets price action
Understanding trading psychology
Introduction to technical analysis
Setting targets and applying stop losses
Understanding risk management
Develop fundamental knowledge
Daily mentored trading sessions
External visit to financial institutions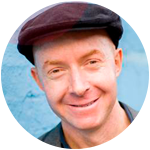 I am an IT contractor. Basically a web developer and my last three projects have been in the investment banks...
Eugene Murray
IT Contractor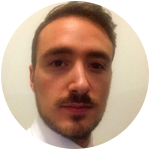 This course looked to be the best option to me both because it's supervised by one of the top business school...
Gregi Rossignolo
Fixed Income & Derivatives, Natixis Bank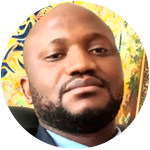 Now I am trading on my own and starting to invest wisely
Thierry Kalonji
Group Internal Auditor at HeidelbergCement
You May Also Be Interested in
Duration: 1 week
Intakes: Continuous
Duration: 1 week
Intakes: July / August
From
£1,199
4 weeks
LIVE ONLINE CLASSES