Fundamentals: Strong Impact
The Fed raised the interest rates to a maximum of 1.75% which was widely expected and will continue increasing rates. Jerome Powell and his colleagues did not raise the projection for hikes in the dot-plot for 2018 which was also expected and were disappointed by the slow rise in wages. Powell mentioned that businesses had voiced concern in regards to recent trade tariffs. If markets continue to falter, the Fed may slow down the pace of hikes and this could hurt the US Dollar.

Donald Trump publicised plans to impose tariffs on Chinese goods and also sanction the world's second-largest economy on Intellectual Property. The estimated size of the underlying products is around $50-60 billion. The Japanese yen is a safe-haven currency that gains in times of trouble and the sharp losses in stock markets lead a move to risk off assets. In addition, the US approach towards North Korea could add to the safe-haven flows. The trade tariffs set by Donald Trump on steel and aluminium came into effect. Many countries received an exception apart from Japan.

Be aware of interference from the Bank of Japan as strength in the Yen has a direct impact on Japan's exports.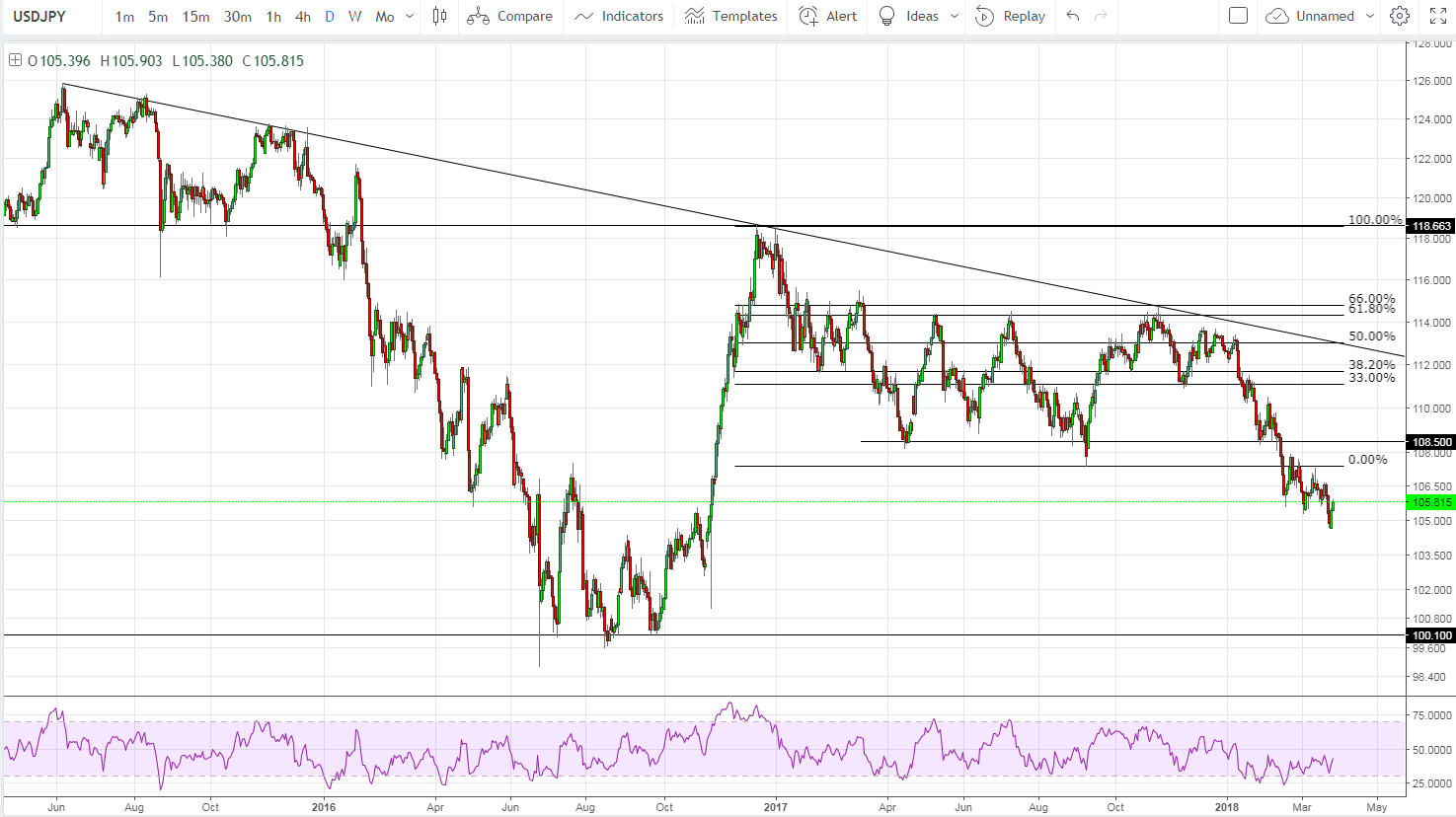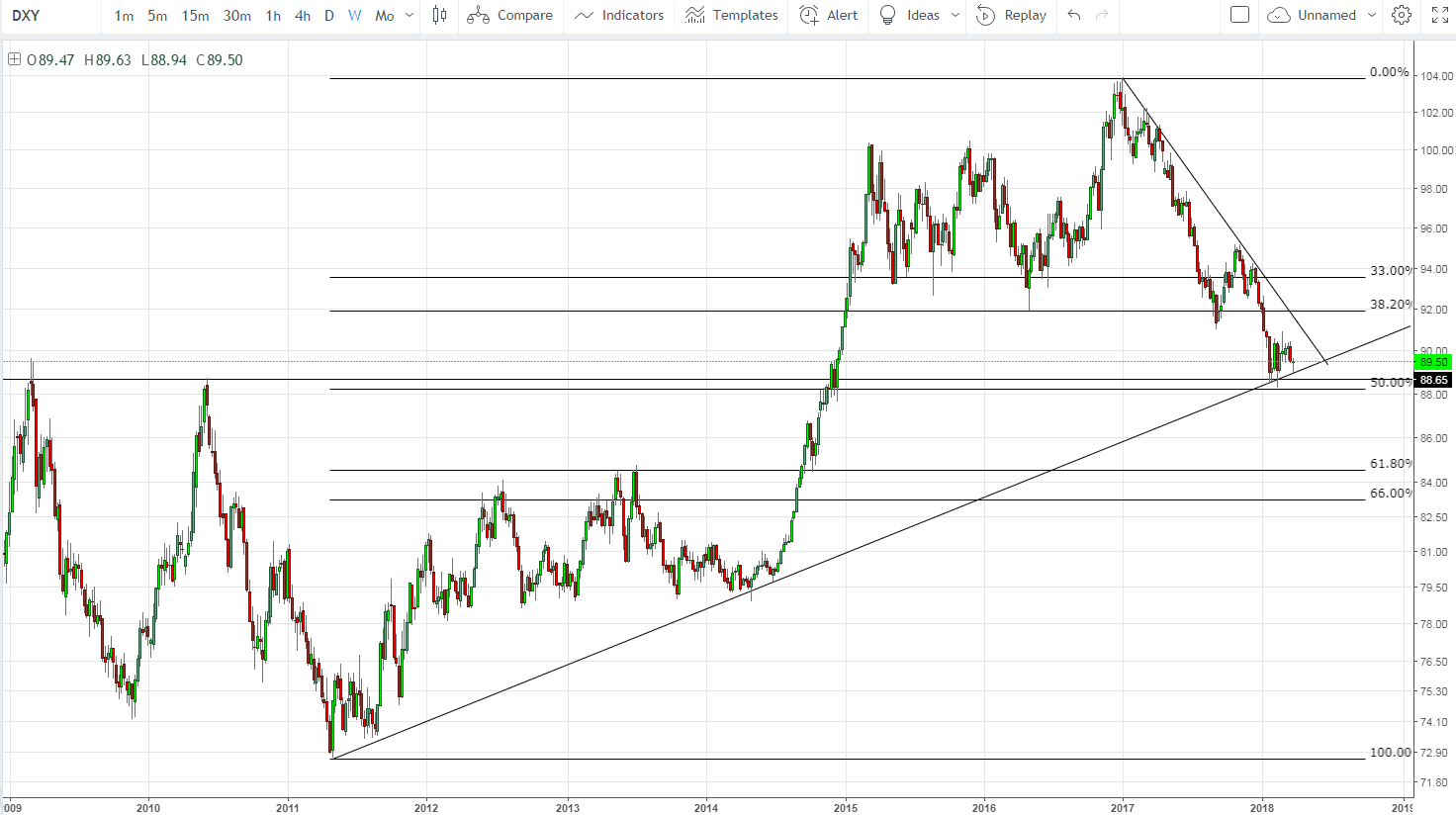 Strong downtrend from the highs of 114 handle and a breakthrough of the recent low of 108. Price action continues to make lower lows and lower highs but the secondary indicator RSI is starting to show a weakness in the momentum with divergence in the oversold.
Read more Market Analysis