Are Cryptocurrencies Fighting Back?
Thursday 26th of April saw the highest daily volume for bitcoin futures since their introduction onto the CBOE, nearly five months ago, with approximately 19000 contracts being traded. Do note, a continuation of the aforementioned gains in volume could indicate the start of institutional investment into the Crypto Market. Recent institutional developments such as Rockefeller's fund Venrock and George Soros' Family Office entering the Crypto Market has resulted in many investors speculating about their likely impact, as BTCUSD has risen from 6800 to 9600 handle.

Bitcoin price has been neutral since consolidating in the early part of April. The logical reasoning was that investors were selling off their digital assets for US tax reasons in order to minimise capital gains tax. The Internal Revenue Service treats bitcoin as a property and not as a currency with a Tax Return due on the 17th of April.

Another aspect which has led to less volatile price movements compared to that of 2017's market is the change to Global marketing tactics. Google, Facebook and Twitter have banned cryptocurrency advertising which, is widely considered to be beneficial for the long term growth of this asset class. This will reduce herd mentality and euphoria in the market which, is correlated to booms and busts in asset prices.

The main focus still, for most investors, is for the government to provide better crypto related regulations and rules.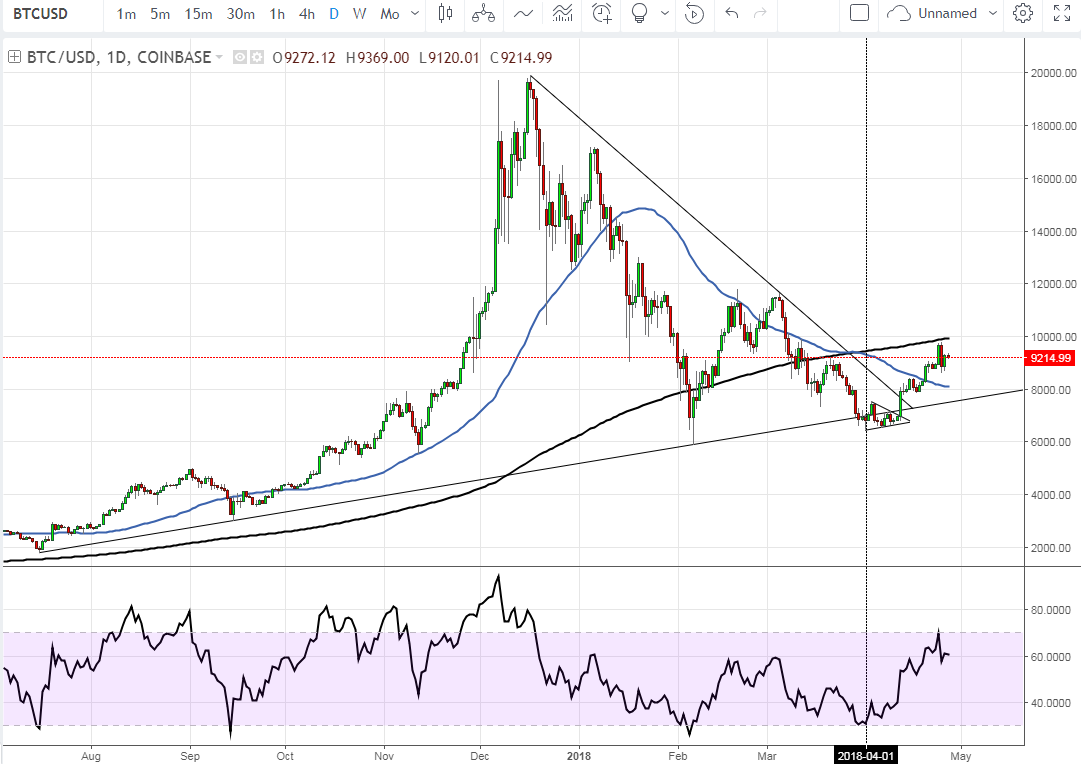 Will BOE hike Interest Rates in May?
The EY ITEM Club has released its latest economic forecasts. Given the current issues, it's estimated that the UK market growth will slow this year, to 1.6% down from 1.7%. Even so, they are still expecting growth and they are mostly upbeat about the overall resilience of the economy. This year's first quarter had a downward revision from 0.3% to 0.2% due to weather conditions and geopolitical concerns.

The Bank of England is likely to raise interest rates twice this year, with an 88% probability placed on a hike in May being discounted into the price. Recent dovish rhetoric from Governor Mark Carney, that a rate hike is likely this year but we shouldn't get too caught up with the timing, leading to a significant correction in the sterling and the probability, of a rate hike in May, down to 55%.

The Gross Domestic Product data, released 27th of April, came in below estimates at 0.1% and will have a significant weight on the next interest rate decision. In response to this data, sterling continued the sell-off and a rate hike in May looks ever more unlikely. The MPC may now consider a rate hike in August or September.

Hiking rates, thus increase borrowing costs at a time, when the economy isn't doing so well, would most likely stifle potential growth further down the road and limit business investments. Leaving rates as they are, leaves very little room if markets turn for the worse. It is imperative that Mark Carney addresses the process of raising interest rates.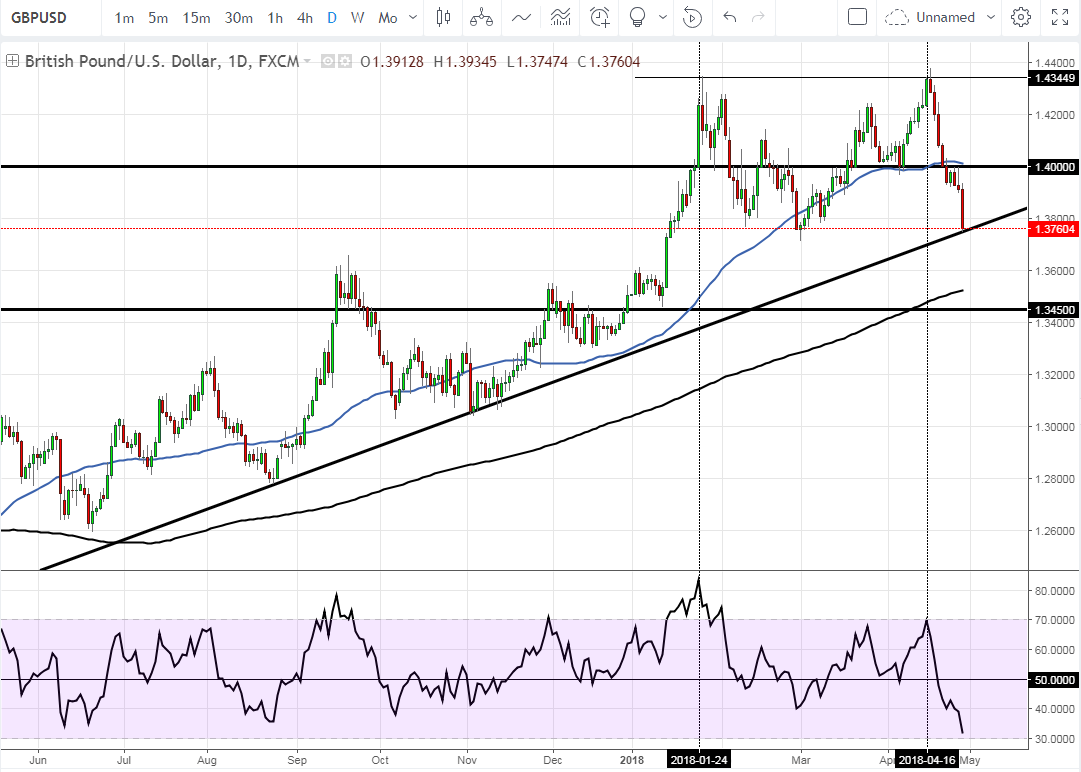 Read more Market Analysis