Will the Oil market continue to rally?
The recent news that OPEC and Russia are discussing adding more supply back into the market which leads to the recent sell-off demonstrates the cartel's influence over global oil markets. The U.S. have added new volumes of shale supply but nowhere near the amount that would have a sudden impact to the market price of oil. Oil prices have fallen more than 7 per cent when news broke that OPEC and Russia could add as much as 1 million bpd back onto the market in the second half of this year.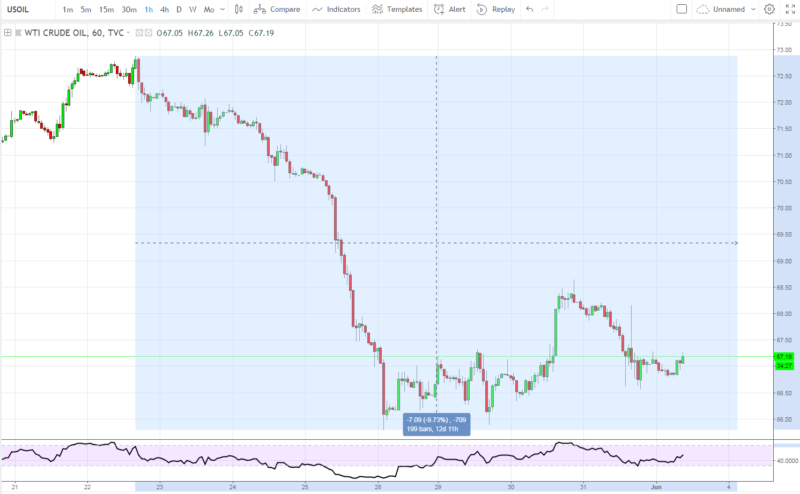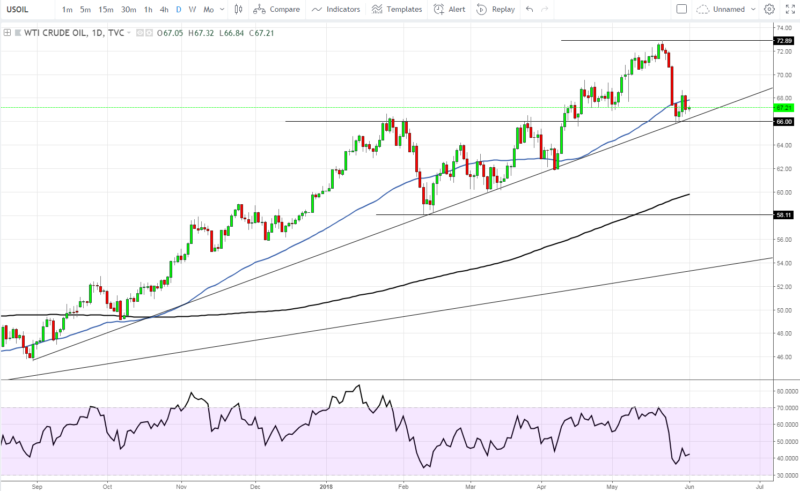 Saudi Arabia and Russia have agreed to increase production but will need to negotiate over the specifics. This will end the current production cut deal. The reasoning behind an increase in production has been led by a string of political events. U.S. sanctions on Iran could remove 300k bpd from International markets. Venezuela's oil industry has been crippled by election rigging where the U.S. may take further action and hyperinflation in the economy where production is now down by 50 per cent since its peak. Reports also suggest that there isn't agreement from the rest of the OPEC and non-OPEC members. Several producers have also come out into the limelight to oppose adding more production back into the market. As this increase in production will come from only Saudi Arabia and Russia, others will not be able to increase production as they are producing as much as they are able to.
Going forward is still unclear. Is a more significant price correction due or has the sign of an increase in oil production already been priced in and this may be an opportunity to buy? With OPEC and Russia due to meet in June, this will provide traders forward guidance.
Technically, price retraced back to its 8-month trend line from the highs of almost $73. Price action in the long term remains bullish with a series of higher highs and higher lows. Both 50 and 200 DMA remain bullish with the price being held at the 50 DMA. The resistance level is $72.89 and support level is $65.83.
Read more Market Analysis